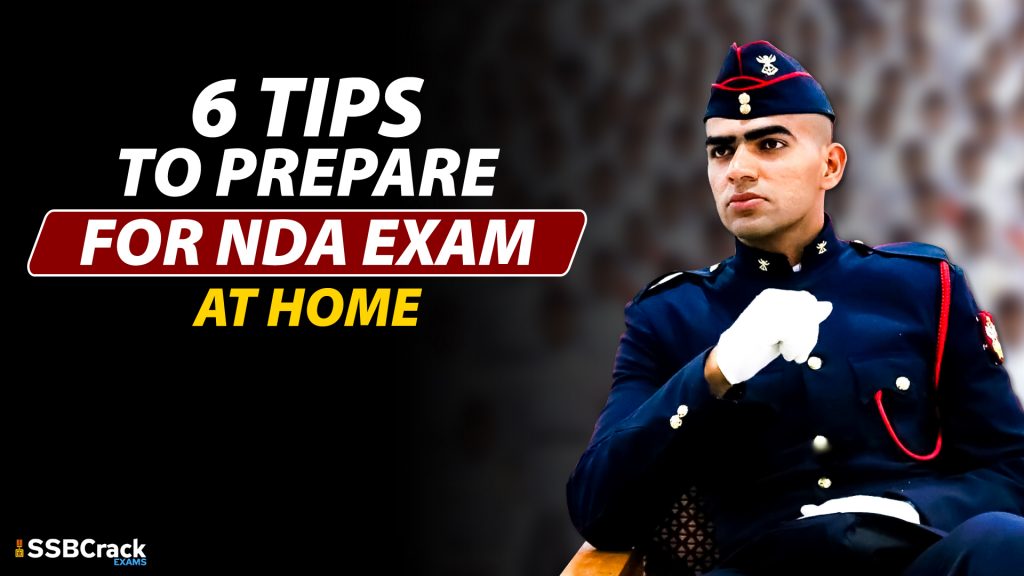 The National Defense Academy is one of the most prestigious military academies in the world for recruitment into the armed forces. NDA exam is held twice a year. Candidates are selected for the branches of Armed Forces, Indian Navy and Air Force. Candidates will have to go through a two-stage process. The first stage is the written stage and the second stage consists of a five days interview process conducted by the (Services Selection Board) SSB. Candidates clearing both the rounds will be selected for Defense Forces.
As per the statistics, every year more than 3 lakh candidates appear for the NDA exam. Out of that 3 lakh only 8 to 9 thousand candidates clear the exam. So, it is not an easy test. And hence, it requires utmost dedication and hard work from the candidates.
NDA exam dates have been postponed earlier due to Corona pandemic. However, this year UPSC is going to take this exam on 14th November 2021. Things have not been easy for anyone in this pandemic, aspirants preparing for NDA exam are also missing out on motivational factors, offline coaching and other introductory material. . Many candidates are preparing for NDA exam at their homes. This may seem like another obstacle but one must always remember to turn adversities into opportunities. We've got you covered here!
In this article, we will discuss some tips and strategies that can help candidates prepare for NDA exam at home.
NDA Exam Pattern & Syllabus
Before going to the tips, let us first understand the NDA exam pattern and syllabus which opens the door to success in the exam. NDA written exam consists of two papers. Paper 1 is of Mathematics with 120 questions out of 300 marks. Paper 2 is the General Ability Test (GAT), which consists of 150 questions of 600 marks. Each paper lasts for 2.5 hours. For selection, candidates are judged out of 1800 marks, where 900 marks are given to written test and 900 marks to SSB.
stick to studies
It is very important for the candidates preparing for NDA exam to be consistent with their studies. As you can see, the two papers consist of Mathematics and GAT. Both papers require a coherent study approach. That is why it is necessary to have a uniform attitude towards studies. Preparation from home has its advantages as well as some disadvantages. There may be many distractions and laziness with you while you read. But it is necessary to have a focused mind and disciplined nature towards studies. Time is limited and the course has to be completed in the same limited time frame. Therefore the seeker should not waste his time.
Even if you are not good at any subject or subject, consistent practice will make you better in that subject. With a positive and disciplined attitude, candidates can be in tune with their studies.
Tip 2: Split the course and achieve the goal
Divide the syllabus and chapters into sub-sections and then get through them in the stipulated time. Accomplishing small goals will motivate candidates to meet their next goals. For this, there is a need to break the big chapters and topics into sub-topics within the desired time frame. Now, focus on completing the sub-topics one by one. This will ensure that all the topics are covered and nothing is left out of sight.
Follow the 80/20 rule and go for those topics which carry major value (80%) in NDA exam and then focus on the rest of the minor subjects. This will help in completing the important part of the syllabus easily and in the desired time frame.
Check out the detailed 2021-2022 NDA Exam Study Plan here!
Tip 3:- Time Management
Time management is the most important thing during preparation and exam. During the preparation, candidates need to manage their time. Since it is preparation from home, there will not be too much hassle of offline coaching but in the meantime there will be enough distractions and various topics to be managed and completed. A proper and realistic timetable should be made by the candidates with proper allotment of time for various subjects. Paper 1 and Paper 2 of NDA exam consists of 120 and 150 questions respectively, which have to be solved in 2.5 hours each. This means that the candidates must also be ready to solve the paper in the stipulated time. And so time management is essential.
Tip 4:- Practice previous year papers
Previous year papers are the best source of preparation at home. Solving previous year papers can help the candidates to find their weak and strong areas. It also helps them to get a real feel for NDA exam. Solving previous year papers will help the candidates to make a strategy to enhance their preparation and score more in NDA exam. Candidates should solve previous year papers 3-4 months before the actual exam.
Tip 5:- Revision is the key
There is a human tendency to forget the things you read or write after a certain time. The solution to this problem is timely revision. Revision helps strengthen the learning of the mind. Most of the candidates read and read a lot but do not revise the material and this is where they get it all wrong. Limiting the study material and revising the studied material is the key to crack NDA exam.
Every candidate should revise the material read in the previous week weekly. This will make the preparation journey a lot easier and help me maintain good marks in NDA exam.
Give NDA Exam Mock Tests Here!
Tip 6:- List Basic Books and Standard Books
The candidates have to first finish all the basic books of 11th-12th, especially Physics and Mathematics. NCERTs are the basic source of this exam, so they should be completed first. But it is not enough to refer to NCERTs to crack this exam! There is a need to study some additional standard books to complete the NDA exam syllabus.
For additional sources, candidates can take the help of internet, they can also enroll themselves in online courses provided by SSBCrackExams to boost their preparation. So, not only rely on books but also try to expand your knowledge and clear your concepts through online sources as well.
Conclusion
NDA exam is one of the toughest exams conducted by UPSC. Around 2.5 lakh candidates have appeared for the exam since 2020. It shows the high competition level to join the armed forces. Due to the ongoing pandemic, many candidates are preparing for NDA exam from home. Candidates who are preparing from home must now be more focused and dedicated as NDA exam will be conducted soon. In the above paragraphs, we have discussed some tips which can be helpful for such candidates. By following these tips and sincere hard work, any candidate can crack NDA exam in one go. For more guidance, candidates can take online courses provided by SSBCrackexams which is the most trusted site for defense exam preparation. Best wishes!
Study Books ( प्रतियोगिताओ की तैयारी के लिए किताबे )
Important Notice ( महत्वपूर्ण निर्देश )
Please always check official website before apply.
कृपया आवेदन से पहले महत्वपूर्ण लिंक्स पर उपलब्ध अधिकारिक वेबसाइट के निर्देशों को ज़रूर पढ़ें )