The Central Board of Secondary Education (CBSE) has released a new curriculum for grades 9, 10, 11, 12 that will apply to the CBSE Academic Session 2021-22. The curricula for 2020-21 have been revised and cut by 30% due to the coronavirus pandemic. But there is no reduction this year. Students should start preparing for the 2022 CBSE Board Exams starting today with the right strategy and attitude.
Here is a study guide on how to prepare well for the exams:
1. Get the latest curriculum: Last year's books have become obsolete due to the CBSE change of curriculum as the 30% curriculum, which was cut by the boards in 2021, was added back. Oswaal CBSE question banks for grades 10 and 12 2021-22 are based solely on the CBSE curriculum published on March 31, 2021. The questions are based on the latest typologies introduced by the Board for the 2022 exams. For example, objective types, VSA, SA, LA & visual case-based / passage-based questions, etc.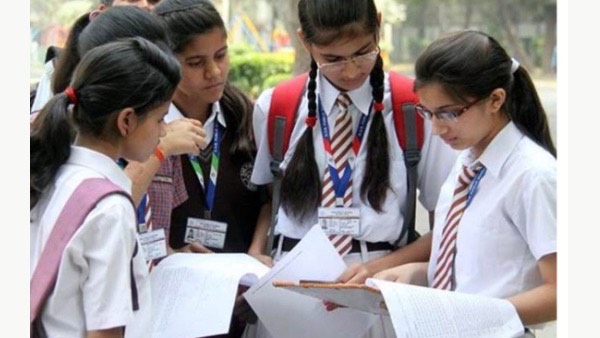 2. Focus more on competency-based questions: CBSE is making changes to exam and assessment practices for 2021-22, and a greater number of competency-based questions will be part of the question paper. These CBSE question banks also provide extensive practice. These question banks were specially developed by the Oswaal Editorial Board and help you to solve the competence-based questions.
Here is the recommended link CBSE Question Banks 2021-22 for Class 10: https://bit.ly/3v4ByA9 & Class 12: https://bit.ly/3v3I0ra
3rd Do a proper learning routine: It is very important to establish a correct timetable and study schedule for yourself as most of the study takes place from home. To keep yourself disciplined and focused throughout the year, you should create a proper schedule. Divide the time wisely between all subjects and pay more attention to your weaker areas. Don't forget to take some time to relax to avoid burnout.
4th Work on your cognitive skills: Due to the change in the exam pattern, just remembering the theory and definitions will not be enough to get good results on the 2021-22 exam. Therefore, developing cognitive skills that will sharpen your reasoning is an important aspect of doing well on the exam. These CBSE question banks for grades 10 & 12 contain innovative cognitive learning tools for exam-oriented preparation. These question banks include learning tools like mind maps, revision notes, concept videos, and AI questions to help the student pass the exams.
5. Create a study corner: Since most of the preparations are made from home, as the students cannot go to coaching classes and school due to the pandemic, a quiet study area is a must. Decorate your own study nook which can be a convenient place to study for hours without disturbance.
Finally stay focused and do your best. Good luck!
.

Study Books ( प्रतियोगिताओ की तैयारी के लिए किताबे )
Important Notice ( महत्वपूर्ण निर्देश )
Please always check official website before apply.
कृपया आवेदन से पहले महत्वपूर्ण लिंक्स पर उपलब्ध अधिकारिक वेबसाइट के निर्देशों को ज़रूर पढ़ें )