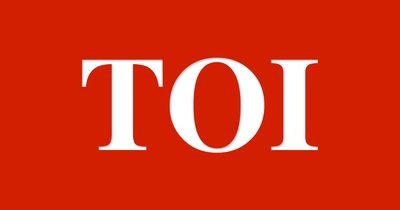 Jaipur: Three sisters – Anshu, Ritu and Suman – from Bhairusari Village, Hanumangarh District made history when they all passed the RAS exam together on Tuesday. Interestingly, two of her older sisters, Roma and Manju, also passed the same exam a few years ago and are already working in the civil service.
Their appearance led to celebrations in the village. Sahadev Saharan, father of the five sisters, who only studied up to 8th grade, has become a source of inspiration for everyone. Her mother, Lakshmi, is illiterate. Anshu, Suman and Ritu owe their success to their parents, grandmother Sundar Devi, Uncle Ramesh and Ramkumar Saharan and their teachers.
Pink City's candidates also made a name for themselves in this year's results. Three candidates from the city who made it into the top 10 of the Rajasthan Administrative Services (RAS) rankings on Tuesday are Shivakshi Khandal (3), Varsha Sharma (5) and Yashwant Meena (6).
Khandal took third place in the RAS exam on the first attempt. She said she never studied the entire curriculum, but took small steps and always studied thematically. Studies continued until the subject was completely clear, no matter how many hours it was, she added.
Varsha Sharma cleared RAS on the second attempt. She lives in Civil Lines. On her previous attempt, she was ranked 211th and currently works as an accountant in Udaipur. Yashwant Meena is currently training for the Indian Railway Account Service in Hyderabad after graduating from UPSC in 2019. He will join RAS as soon as he receives the entry date. In 2019 he won 797th place in the UPSC, but would like to live with his family.
FacebookTwitterLinkedinE-mail
.

Study Books ( प्रतियोगिताओ की तैयारी के लिए किताबे )
Important Notice ( महत्वपूर्ण निर्देश )
Please always check official website before apply.
कृपया आवेदन से पहले महत्वपूर्ण लिंक्स पर उपलब्ध अधिकारिक वेबसाइट के निर्देशों को ज़रूर पढ़ें )