The administration of Savitribai Phule Pune University (SPPU) has published the schedule for the online entrance examination (OEE) which is conducted for admission to postgraduate courses at the university.
According to the report, the OEE will be carried out online in supervised mode from July 25 to 28, between 9 a.m. and 6 p.m. Participation in the preliminary examination to be carried out by the university is mandatory for all candidates.
The OEE's detailed course schedule will be posted on the website on July 17th. Candidates should review the schedule and appear for the exam in question during the timeframe for their degree program.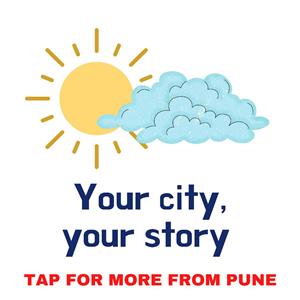 "By July 19, the candidates will receive the admission card for the examination together with the detailed instructions for the supervised mode. In order to familiarize themselves with the supervised form of examination, it is mandatory for all candidates to appear for a trial test from July 20th to 22nd. Candidates can log into the system on the day of the exam using any device with a working front camera, "said Uttam Chavan, Deputy Registrar, PG Approval.
Once candidates are enrolled, they must complete the test in an hour. Candidates must answer 100-point questions and the exam is based on a negative grading system.
"The results of the OEE will be announced on July 31, and the merit and waiting list for admission to these courses will be posted on the SPPU website beginning August 7," said Chavan.
In the meantime, the university is still accepting OEE online through July 10th and July 15th with a late fee. The forms can be completed on campus.unipune.ac.in for a regular fee of Rs 500 for the general category or Rs 350 for the reserved category by July 10, or for a late fee of Rs 750 by July 15. A common campus entrance was created to provide information about the OEE and its format. It can be accessed at https://campus.unipune.ac.in/CCEP.
The curriculum for the exam can be found on the websites of the respective faculties. The exam has 100 points and is divided into two sections: 20 points are based on general knowledge / reasoning / understanding, while 80 points are based on subject-specific questions. For each wrong answer, a third of the points awarded for a question will be deducted.
The list of achievements is based on a total number of points, and in the event of a tie, the subject-related questions in Section B are taken into account. If there is still a tie, the grades of the aptitude test will be taken into account.
.

Study Books ( प्रतियोगिताओ की तैयारी के लिए किताबे )
Important Notice ( महत्वपूर्ण निर्देश )
Please always check official website before apply.
कृपया आवेदन से पहले महत्वपूर्ण लिंक्स पर उपलब्ध अधिकारिक वेबसाइट के निर्देशों को ज़रूर पढ़ें )