Syllabus for Naval SSR
Indian Navy AA SSR Exam Pattern & Syllabus: Indian Navy has started accepting online applications for Artificer Apprentice/ Senior Secondary Recruits (February 2022 batch) (only for unmarried male applicants). Online application will be accepted from 16From October 2021 to October 25, 2021. A total of 2500 Sailor Vacancies have been released for which merit list will be announced. Interested and eligible candidates can check their eligibility for Indian Navy Sailor Online Form and apply online. In this article, we will discuss the syllabus and latest exam pattern of this exam which will help you to prepare well in an effective manner.
Click here to apply for Indian Navy AA SSR Exam
Indian Navy AA SSR Syllabus 2021 & Exam Pattern
Candidates are often confused about how to crack any exam sitting at home. This happens due to lack of proper guidance for exam pattern, syllabus and paper sets available. To pass this test, you need to know two things:
1. What to prepare ie Exam Syllabus.
2. Exam Pattern
Here, in this article, you will have all the necessary information to crack this exam. Defense Adda team will provide you complete syllabus and necessary guidance to crack this exam.
Check: Navy SSR AA Eligibility Criteria
Navy AA SSR Exam Pattern
The exam pattern of Navy SSR & AA is given below:
Subject
questions




100 questions in 60 minutes

english
25
Common Sense
25
mathematics
25
Science
25
The question paper will be of objective type and will be bilingual (Hindi & English).
Candidates are required to pass in all sections and in aggregate.

The question paper will have four sections i.e. English, Science, Mathematics and General Knowledge.

The standard of the question paper will be of 10+2 level and the syllabus of the examination is available on the website www.joinindiannavy.gov.in.

The duration of the exam will be of one hour.

All the candidates appearing for the written test will be subjected to PFT on the same day.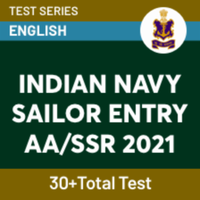 Indian Navy AA SSR Syllabus 2021: subject wise syllabus
english
Passage, Preposition, Correction of sentences, change active from passive/passive to active voice.
verb/tense/non-finite, punctuation.
Expressions, synonyms, and antonyms, substituting phrasal verbs for the meaning of difficult words.
Use of adjectives, compound prepositions, determiners (use of a, a, the, etc.), use of pronouns.
mathematics
Relations and Functions, Logarithms, Complex Numbers, Quadratic Equations, Sequences and Series, Trigonometry.
Cartesian system of rectangular coordinates, straight lines Family of straight lines, circles.
Conical Sections, Permutations and Combinations, Vectors, Exponential and Logarithmic Series, Sets and Set Theory, Statistics.
Introduction to Three Dimensional Geometry, Probability Functions, Limits and Continuity, Differentiation, Applications of Derivatives.
Indefinite Integration Binomial Theorem, Matrix, Determinant, Definite Integration.
general Science
Physical world and measurement, kinematics, laws of motion, work, energy and power, motion of system of particles and rigid body/gravity.
Mechanics of solids and liquids, thermodynamics, oscillations, waves, electrostatics, current electricity.
Magnetic effect of current and magnetism, electromagnetic induction and alternating current, electromagnetic waves.
Optics, Dual nature of matter and radiation, Atomic nuclei/solid and semi-conductor devices, Principles of communication.
Metals and Non-metals, Organic Chemistry, Food, Nutrition and Health, Physiology and Human Diseases, Computer Science.
general awareness
Culture and Religion, Geography: Soil, Rivers, Mountains, Ports, Inland Ports, Freedom Movement.
Sports: Championship/Winner/Terms/No. Players, Defence, Wars and Neighbors, Current Affairs.
Important national facts about India, heritage and art, dance, history, languages, capitals and currencies.
National: Bird/Animal/Sport/Flower/Anthem/Song/Flag/Monument, Eminent Personality.
Common name, full form, and abbreviation, discovery, disease and nutrition, award and author.
Now, that we have thoroughly understood the exam pattern and syllabus, we will help you on how to crack this exam. We are launching a completely new batch for Indian Navy AA/SSR 2022 so that you can face this exam with confidence.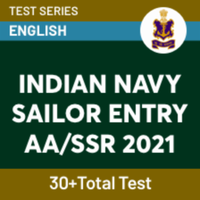 Syllabus for Navy SSR AA: Frequently Asked Questions
NS . Is there any negative marking in the exam?
answer. Yes, there is negative marking in the exam. 1/4th mark is deducted for wrong answers.
NS . How can I apply for Indian Navy AA/SSR Online 2021?
answer. Candidates can apply for Indian Navy AA/SSR Online Application by clicking on the link given in the article.
NS . When is the Indian Navy AA/SSR notification released?
answer. Indian Navy Sailor 2021 Notification has been released on 16th October 2021.
NS . Is there any interview round for Indian Navy Selection?
answer. No, there is no interview round for Indian Navy AA/SSR Recruitment.
Study Books ( प्रतियोगिताओ की तैयारी के लिए किताबे )
Important Notice ( महत्वपूर्ण निर्देश )
Please always check official website before apply.
कृपया आवेदन से पहले महत्वपूर्ण लिंक्स पर उपलब्ध अधिकारिक वेबसाइट के निर्देशों को ज़रूर पढ़ें )