The 10 Best IELTS Coaching Centers in Jalandhar
Anyone wishing to study, work or relocate in an English-speaking country must prove their language skills in English. Language skills can be demonstrated through language proficiency tests such as the IELTS, one of the most demanding and standardized tests.
IELTS coaching in Jalandhar
Preparation is the most important prerequisite for success in demanding exams. This is where coaching institutes come into play, which play an essential role in adding value to IELTS preparation. Jalandhar in Punjab has seen significant growth in the increase in coaching centers for various competitive exams.
List of top 10 IELTS coaching centers in Jalandhar
Jalandhar has a number of educational institutes and coaching centers that carefully prepare aspirants for their competitive exams. The coaching institutes give the aspirants an additional advantage and accompany them until they achieve the desired number of points. Below is a list of the 10 best IELTS coaching centers in Jalandhar that are extremely helpful for aspirants on their IELTS prep trip.
1. IBT – English
With its exceptional coaching and outstanding results over the past few years, IBT English is an award-winning coaching center in Jalandhar. It is known for its passionate trainers, forward-thinking approach and sheer dedication to all aspirants. The Coaching Institute is a one-stop platform for providing strategic and dedicated IELTS coaching to aspirants in full swing. The institute has experienced trainers who are familiar with the correct technique to improve the overall performance of the aspirants. IBT English offers a complete solution for every aspect of the aspirant, from working on the IELTS fundamentals to developing communication.
Times: Monday – Saturday: 8 a.m. – 7 p.m., Sunday: Closed
Address: IBT Institute SCO-65, Garha Road, Opposite PIMS, Choti Baradari Part 2, Gurjit Nagar, Jalandhar, Punjab 144022
2. Wonderway Institute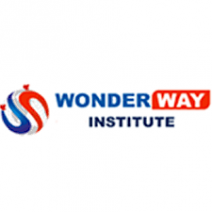 The Wonderway Institute, located in the heart of the city, achieved a success rate of 100% within a short time of its inception. The institute has a team of supportive and experienced trainers who are committed to resolving aspirants' questions and doubts. Wonderway offers advanced learning to its IELTS candidates by running hands-on courses for beginners to advanced, hand-holding courses, doubt-clearing courses, etc. Flexible class times, trial tests, conference building sessions, individual interaction, conducive learning environment, small batch size are just a few of the numerous facilities at the institute.
Times: Monday – Saturday: 7:00 a.m. to 8:30 p.m., Sunday: Closed
Address: 197, First Floor, Green Park, near the bus station, Jalandhar, Punjab 144001
3. Times Academy
With more than 15,000 students since its inception, the Times Academy has been recognized as one of the pioneering coaching institutes in Jalandhar. The academy's expert trainers train the aspirants in the best possible way to improve their language skills. The trainers are available around the clock to resolve any individual's doubts. In addition to IELTS, the academy also prepares aspirants for TOEFL and Spoken English.
Times: Monday – Friday: 9 a.m. to 5 p.m., Saturday: 9 a.m. to 1 p.m., Sunday: closed
Address: 112 Kuber Complex Ranjit Nagar Park Road near bus station and INDO Canadian Bus Service, Ranjit Nagar, Jalandhar, Punjab 144001
4. Victoria London School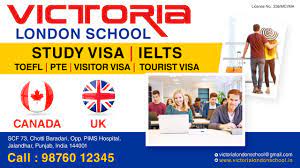 One of the predominant coaching institutes in Jalandhar is the Victoria London School. Taking into account the competitiveness of the IELTS, the school has customized its programs for each aspirant. In addition, the tutors use a comprehensive tutoring methodology to train the aspirants. The best thing about the school is proper and accurate guidance from qualified tutors to help you pass the IELTS.
Times: Monday – Saturday: 9 a.m. – 6 p.m., Sunday: Closed
Address: SCF 73, Garha Rd, near SGL Hospital, Part 1, Choti Baradari, Jalandhar, Punjab 144022
5. Daffodil English Academy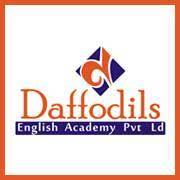 Daffodils English Academy is one of the leading coaching centers in Jalandhar, offering individual offline and online IELTS preparation courses and delivering the best results. With consistent results over the years, Daffodils English Academy believes in setting a benchmark for IELTS preparation. The academy serves as a gateway to the hardworking and dedicated aspirants who want to crack the IELTS at all costs on the first try. In addition to IELTS, the academy trains aspirants for TOEFL, GMAT and PTE as well as study abroad programs in Canada, New Zealand, the USA, Germany, France, Great Britain and Australia.
Times: Monday – Saturday: 9 a.m. – 6 p.m., Sunday: Closed
Address: 172, First Floor, Apex Tower – II, Opposite the hotel residence, Garha Road Near Bus Stand, Jalandhar, Punjab 144001
6. Goal 9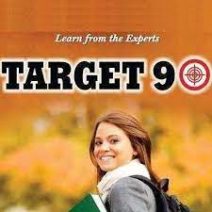 With first-class infrastructure and personal guidance, the Target 9 Coaching Center in Jalandhar works on the strengths of the aspirants to help them successfully pass the IELTS exam. The institute organizes daily courses for regular students and weekend courses for working professionals to maintain the flexibility of the academic curriculum. The comprehensive course materials are methodically structured and are consistently updated according to the updated IELTS curriculum. In addition, the institute ensures that every aspirant has an uninterrupted learning experience by offering a variety of bespoke programs, unlimited clarification of doubts, and individual feedback from tutors.
Times: Monday – Saturday: 9 a.m. – 6 p.m., Sunday: Closed
Address: 1st floor, 285, Garha Rd, Defense Colony, Jalandhar, Punjab 144001
8. LA – Language Academy India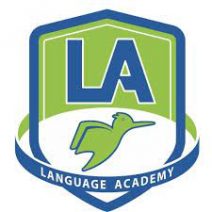 One of the leading coaching institutes in Jalandhar is LA-Language Academy India, which helps aspirants overcome the difficulties of IELTS. The academy has an intuitive approach and innovative pedagogical techniques to develop the language skills of the aspirants. The seasoned mentors aim to provide IELTS candidates with high quality training with an individual approach that suits their needs. The Academy offers regular face-to-face training, bespoke tutorials, doubt-clearing sessions, and series of tests to measure aspirants' performance and improve their communication skills.
Times: Monday – Saturday: 9:30 a.m. – 6:00 p.m., Sunday: Closed
Address: Bedi Paradise Building, 172 Green Park, Garha Rd, opposite Hotel Residency, Jalandhar, Punjab 144623
9. English
Englingua is one of the most sought-after training centers in Jalandhar that has made a name for itself. The institute skillfully develops its own courses that cover all aspects of the exam. Englingua's bespoke courses help aspirants improve their English skills from an IELTS perspective. The training approach is strongly results-oriented and the passionate mentors are always available for guidance and clarification of doubts. Aside from IELTS, Englingua trains for CELPIP, TOEFL, PTE, OET and Duolingo tests.
Times: Monday – Saturday: 7 a.m. to 7 p.m., Sunday: Closed
Address: 329, Chowk, near Chunmun Complex, New Jawahar Nagar, Jawahar Nagar, Jalandhar, Punjab 144001
10. Dream 'N Destination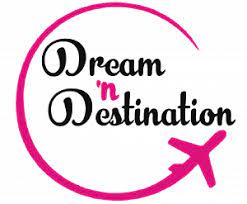 Dream 'N Destination has developed into a contact point for IELTS applicants with state-of-the-art infrastructure facilities and certified trainers. The coaching institute rigorously trains aspirants to pass the IELTS exam with ease. The institute has a dynamic team of trainers who are familiar with the right methodology, unique teaching pedagogy and the strategies required to crack the IELTS. In addition, the institute also provides training in the areas of personality development, spoken English and study visa programs.
Times: Monday – Friday: 7:30 a.m. to 8:30 p.m., Saturday: 7:30 a.m. to 7:30 p.m., Sunday: Closed
Address: SCF-779, 1st floor, Mota Singh Market, behind Trackon Couriers, op.Sutlej Kino, Jalandhar, Punjab 144001
Coaching is certainly the key to success in any competitive test. In order to crack the IELTS exam at the first attempt, it is essential to practice constantly and improve your language skills. These vital skills can be strengthened by adhering to a regular pattern of learning, and that is what the coaching centers do. They constantly motivate test takers to have a perfect study plan and help them achieve their desired goals.
नीचे दिए गए लिंक को क्लिक करे और Government Recruitments – Study Guide and Study Tips की ताज़ा खबरों से जुड़े रहें |
भारत माता की जय |