Education is very important today to make a career. Choosing the right path is like putting a good mood on the cake. Based on three main directions – science, art and trade – students have the opportunity to explore their skills, abilities and knowledge. But many students aren't sure which stream is the best. The choice all depends on the interest and preferences of the students. Well, in my opinion, all streams are good in their own way. Here we are talking about the medical or scientific stream. It is one of the most difficult career paths, but it offers a wide range of career opportunities and benefits for its aspirants.
Before admission to the PG or UG science courses, the candidates ensure that they have a good knowledge Physics, biology and chemistry. You will also need to pass an appropriate entrance exam to be admitted to India's prestigious medical college. Some of the most popular entrance exams are AIPMT, BDS, NEET, PGMAT and many others. If you are thinking of showing up for the PMT exam, do you need to know the admission criteria, exact procedure, syllabus, format of the exam and how to apply?
What is the PMT exam?
PMT is a national pre-medical entrance exam conducted each year by one of the most prominent bodies; The Central Board of Secondary Education (CBSE), Delhi. It has currently been replaced by the National Test Agency's NEET-UG entrance exam. The AIPMT (now NEET) entrance exam had been organized for admitted admission in BDS and MBBS courses offered by various medical colleges across the country.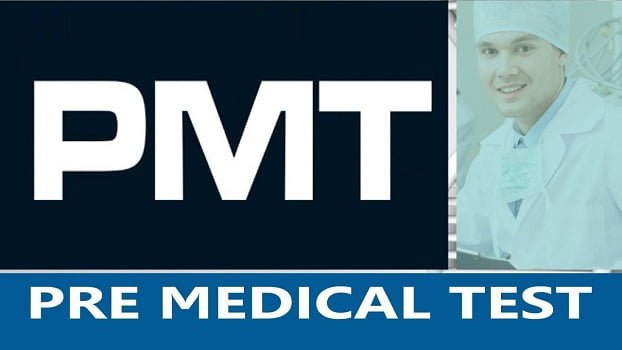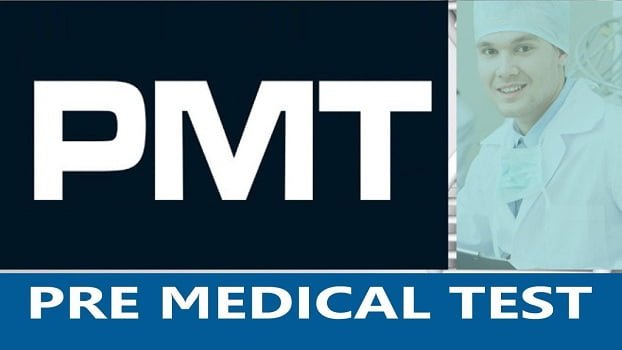 All India Pre Medical Test / AIPMT or PMT offered 15% of the total places to students in all medical and dental colleges / institutes run by the state government, Indian Union, municipal or other local authorities in India (Exceptions – Andhra Pradesh , J&K and Telangana). The AIPMT (now NEET) notification will be released in February. Many students attempt this exam each year, but very few candidates are selected. It is a highly competitive exam that requires a high level of knowledge of physics, chemistry, and biology.
Candidates seeking admission to world-class medical schools can enroll for the AIPMT exam (now NEET). It used to be done in computer based mode, but now it's a pen and paper based exam. AIMPT was carried out in two phases – Preliminary and Main, while NEET-UG was carried out in a paper test.
Eligibility criteria for the All India Pre Medical Test (AIPMT)
Before applying for the AIMPT exam, candidates should meet the eligibility criteria. You have to meet these and then show up for the AIMPT exam. The main requirement for AIMPT is as follows:
Academic qualification:
Candidates should have completed their 10 + 2 from a recognized university.
Candidates who show up for the final exam and qualify for the exam can also apply for AIMPT (now NEET).
Candidates who appear at graduation level and have earned a B.Sc degree can also apply for AIMPT (now NEET).
Students who appear in their final year of study can also apply for this exam.
Subject requirement:
Applicants should study physics, chemistry / biotechnology, biology and English as compulsory subjects in their qualifying test.
Minimum score:
The applicant should achieve at least 50% of the grades in physics, biology / biotechnology and chemistry.
For SC / ST / OBC students in this category, they should achieve at least 50% of the grades in their HSC in order to apply for the entrance exam.
Age limit:
Those applicants wishing to apply for AIMPT should be over 15 years old.
For SC / ST / OBC candidates in this category, they should be under 23 years of age, meaning that candidates can apply for this exam by the age of 28 (5% relaxation).
For physically disabled aspirants – up to 30 years.
Nationality:
The candidate with the following nationality can apply for the AIPMT exam:
Indian nationals
Non-Resident Indian Candidates
People of Indian origin
Overseas Citizens of India
All are mentioned according to the all-quota seats under the 15% criterion.
How to prepare for the AIMPT entrance exam:
Candidates should prepare well before appearing for the entrance exam. The following few steps will help you find the right way to prepare for the AIMPT entrance exam:
First of all, the aspirants should familiarize themselves with the exam curriculum, including the topics and subjects.
Almost all students preferred to deal with difficult topics at first. If you want to crack the entire curriculum in the short term, then cover simple topics quickly.
It is recommended that you go through the previous year's exam questions.
Collect relevant data on physics, chemistry and biology.
Try a trial test within the required time.
Students should learn their basic concepts in their 11th grade. clarifythe and 12the
During the exam period, the student must eat healthy foods and vegetables, get adequate rest, and sleep.
You should give each topic the same amount of time.
Take the help of qualified teachers and professors.
Gather study materials and reference books from the authorized publication.
With these few steps you can crack AIMPT on the first try.
AIMPT (now NEET) exam template
To better prepare for the exam, candidates should initially prefer the exam pattern. The AIMPT exam pattern is mentioned below:
Exam mode – Previously, AIMPT was done in computer test mode, but now AIMPT (now NEET) is organized offline (pen and paper mode).
Number of attempts –Candidates receive a total of three attempts for this exam. All attempts are counted.
Total questions – The AIMPT exam involves 180 questions.
Types of questions – It is a paper based on MCQs (Multiple Types Questions).
Duration of the exam – Candidates have a total of 3 hours to try out all the questions.
Languages ​​- The AIMPT (now NEET) questionnaire will be available in a total of ten different languages, including English, Hindi, Bengali, Tamil, Assamese, Oriya, Kannada, Telugu, Gujarati and Marathi.
Evaluation scheme – For each correct answer, the candidates are rewarded with 4 points.
Negative marking – 1 point is deducted for each wrong answer.
Brand distribution:
Chemistry – 45 questions, 180 marks
Physics – 45 questions, 180 marks
Zoology – 45 questions, 180 marks
Botany – 45 questions, 180 marks
Previously, the test was carried out in two phases: preliminary and main test
Preliminary exam – 200 objective questions, 3 hours
Main exam – 120 objective questions, 3 hours
Scoring scheme – 4 points for each correct answer
Negative rating – 1 point will be deducted for each wrong answer
Distribution of grades for the preliminary examination:
Physics – 45 min. Duration, 50 questions, 200 marks
Chemistry – 45 min. Duration, 50 questions, 200 marks
Botany – 45 min. Duration, 50 questions, 200 marks
Zoology – 45 min. Duration, 50 questions, 200 marks
Distribution of grades for the main examination:
Physics – 45 min. Duration, 30 questions, 120 marks
Chemistry – 45 min. Duration, 30 questions, 120 marks
Botany – 45 min. Duration, 30 questions, 120 marks
Zoology – 45 min. Duration, 30 questions, 120 marks
AIMPT curriculum
AIMPT's curriculum is based on the suggestions of the Medical Council of India or MCI. MCI-Check the 11the and 12the Curricula of various bodies in different countries (CBSE, RBSE etc.) and then prepare a prospectus for a medical examination. The AIMPT curriculum is mainly comprised of 11the and 12the Standard curriculum for chemistry, physics, biology, and zoology. To familiarize yourself with the AIMPT curriculum, visit the official website.
AIMPT admission card
Candidates must download their admission cards prior to the exam date. The admission card must be carried by the applicant to the examination center (which one you choose). All students are only allowed to enter with the entrance ticket. The following information must be entered correctly on the admission card: name of the father, details of the admission card, gender, category, name of the applicant, application number, date and time, address of the examination center, DOC and role number.
AIMPT result
Students can check the university's official website online. Every year the medical institutes / universities announce the result and introduce the merit list on their official website in June. The student can take the printout of the list of results and achievements with them for future use. The official merit list was drawn up by the higher or resultant authority.
AIMPT advisory process
Candidates must pay the necessary fees to appear in the consultation. When registering, the candidate must choose a course based on his or her interests. After the results have been announced, the consultation process will be carried out. It is conducted in online mode, which is divided into two rounds – group discussion and personal interview round.
Registration fee for AIMPT
Candidates can apply for AIMPT online and pay the fee by debit card / netbanking or credit card. The registration fee for the different categories as stated below:
OBC / General – Rs. 1400
SC / ST – Rs. 750
How do I apply for the AIMPT exam?
Visit the official website

aipmt.nic.in

.
Then click on the allow option
Fill in the required details
Scanned photo and signature and then upload it to the website
Pay when you register
Print out the application form for future reference.
Study Books ( प्रतियोगिताओ की तैयारी के लिए किताबे )
Important Notice ( महत्वपूर्ण निर्देश )
Please always check official website before apply.
कृपया आवेदन से पहले महत्वपूर्ण लिंक्स पर उपलब्ध अधिकारिक वेबसाइट के निर्देशों को ज़रूर पढ़ें )